7 Tips for Choosing the Best Pool Table Moving Company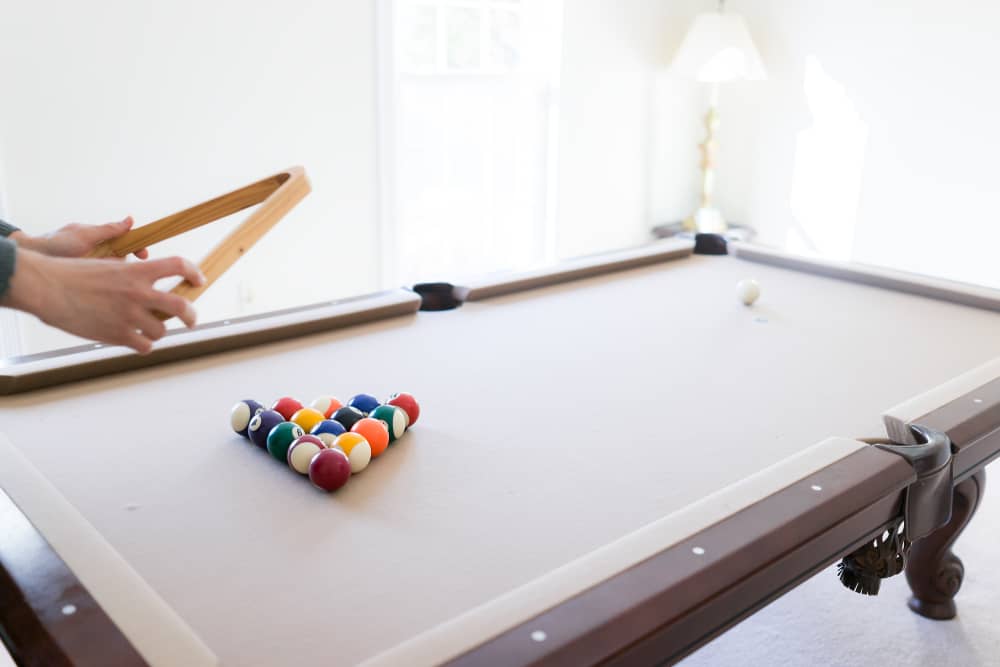 Moving a pool table can be a daunting task, and it's not something you should try to do on your own. You need the help of a professional pool table moving company that has experience and expertise in handling pool tables. But with so many companies out there claiming to be the best, how do you choose the right one? Here are some tips to help you choose the right pool table moving company.
Check their Experience
Experience is key when it comes to choosing a pool table moving company. Look for companies that have been in the business for a long time and have a proven track record of success. Check their website for testimonials and reviews from previous customers. The more experience a company has, the more likely they are to have the knowledge and skills necessary to move your pool table safely and efficiently.
Verify their Credentials
It's important to verify the credentials of any pool table moving company before hiring them. Check if they are licensed and insured to ensure that they can provide you with adequate protection in case of any damages or accidents during the move. Ask for their license number and insurance policy information and verify it with the relevant authorities.
Ask for Referrals
Ask friends, family members, and colleagues for referrals to pool table moving companies they have used in the past. They can provide you with valuable information about their experience with the company, the quality of their services, and any issues they encountered during the move.
Check their Equipment
The right pool table moving company should have the right equipment for the job. They should have the necessary tools, materials, and equipment to disassemble, move, and reassemble your pool table. Ask about the equipment they use and make sure it is in good condition.
Get Quotes and Compare Prices
Before hiring a pool table moving company, it's important to get quotes from several companies and compare prices. Look for companies that offer reasonable prices while still providing high-quality services. Be wary of companies that offer prices that are too good to be true as they may be cutting corners in their services.
Inquire About the Process
Ask the pool table moving company about their process for moving your pool table. A good company will have a well-defined process that they follow to ensure the safe and efficient transport of your pool table. They should be able to explain the process to you in detail and answer any questions you may have.
Look for Additional Services
Some pool table moving companies offer additional services such as storage, assembly, and repair. Look for a company that offers these additional services if you need them. It can save you time and money in the long run by having all your pool table needs handled by one company.
By choosing the right pool table moving company requires research, due diligence, and careful consideration. By following these tips, you can find a reputable and reliable company that can handle your pool table move with ease and efficiency.
Looking for professional help with assembling your favorite recreational equipment? Whether you're moving your beloved pool table to a new location or setting up a brand new basketball goal, trampoline, or playset, Professional Assembly Services is here to take the stress out of the process. Our experienced and skilled team will handle the entire assembly and moving process for you, leaving you to simply sit back and enjoy the fun. With our reliable and efficient service, you can trust us to get the job done quickly and to the highest standard. Let us turn your recreational dreams into reality, one assembly at a time